Level 1 Practitioner Training (4-Week Online Course)
Professional Hypno-Birthing In Practice
** Starts May 5th 2021 **
what is PROFESSIONAL Hypno-Birthing In Practice?
Hypno-Birthing involves the use of hypnotherapy techniques and physical preparation to aid the birthing process and every year tens of thousands of mums-to-be, and their partners, are seeking help from qualified practitioners.
However, the majority of courses use very basic techniques and so when professional midwife Anne Bayati trained in hypno-birthing in 2013, she soon realised that although helpful, she still did not feel fully equipped to deal with the wide range of psychological challenges the birth process can present, so decided to deepen her hypnotherapy knowledge, with Andrew Parr.
Now, combining this with her own 11 years experience as a BSC Honours Midwife, she is finally revealing her own unique and in-depth approach to aiding people through pregnancy, childbirth and beyond, so that you can share in her knowledge.
Professional Hypno-Birthing In Practice will set a new standard in Hypno-Birthing and this is an opportunity for you to get in now and become part of a new movement to restore the birth experience to the natural, instinctive process nature intended it to be, whilst adding to your skills and increasing your client and practice offering.
Here's What You WILL DISCOVER
develop your expertise With A Leading specialist
As Hypno-birthing becomes ever-increasingly popular, with more hospitals now even introducing it as part of their offering. there will be an ever-increasing demand for private, qualified practitioners who can deliver a high quality, bespoke, professional service, and this is why Top UK Hypno-Birthing Specialist Anne Bayati is THE person to learn from.
Learning from Anne, you will not only develop your own skills, expertise and confidence, but your clients will benefit and feel more secure booking sessions with you because of the depth of your learning.
ADD TO YOUR EXISTING skills
Make full use of the hypnotherapy principles and techniques you've already been taught or are learning.
Peer support, with additional free resources and future discounts
Access to more expert information, including specialist coaching, mentoring and supervision, if required.
This can be taken as a stand alone course, or as the first part of the Professional Hypno-Birthing In Practice Diploma Course available at a later date
Some prior hypnotherapy knowledge is required, so this course is sutable for any students or practitioners of hypnotherapy who wish to deepen their skills and knowledge.
Fully Certified 10 Hours CPD With The NCH


"No other natural bodily function is painful and childbirth should not be an exception" 
Dr Grantley Dick-Reid
With Top UK Hypno Birthing Specialist, Birth Trauma Therapist,  Ante-Natal Educator & BSc Hons Midwife ...
Here's WHY YOU SHOULD ATTEND
Here's WHAt YOU WILL Be ABLE To DO
Here's WHAt YOU WILL GET To TAKE AWAY
4-week Interactive Online Study Class Via Zoom, 10 am to 12.30 pm on the following dates:
Wednesday 5 th May 2021
Wednesday 12 th May 2021
Wednesday 19 th  May 2021
Wednesday 26 th May 2021
**Recordings will be available if you cannot make the live dates.**
Special Introductory Offer
Only £495 
*Instalment Option available*
Secure Your Place Today With 100% Peace of Mind!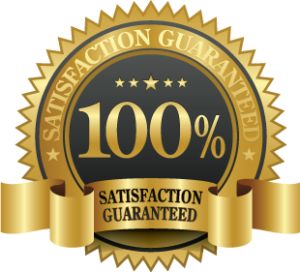 If for any reason you are not 100% happy after the first training session we will refund your money in full - no questions asked
About Anne Bayati:
Fully Qualified Hypnotherapist Dip PHH AMACCPH
Fully Qualified Hypno-birthing Practitioner Dip HB
Fully Registered Midwife BSc Hons
Fully Qualified Birth Trauma Resolution Therapist
Lead Midwife for Hypnobirthing within her local Trust
Registered With:
Accredited Counsellors, Coaches, Psychotherapists and Hypnotherapists (ACCPH)
Federation of Antenatal Educators (FEDANT)
Nursing and Midwifery Council (NMC)
Birth Trauma Resolution (BTR)
Hypnobirth Midwives UK
Association of Hypnobirthing Midwives (AHBM)
"We were so incredibly lucky to have the most incredible hypnobirth - thanks to you -  I still can't believe it!
The midwives said it was one of the most incredible births they had seen in a very long time.
Our baby was so relaxed when he was born they said it was like he didn't realise he'd been born!
Everything about the birth experience was just perfect and as we visualised! So a million 'thank yous' from the bottom of our hearts!
We will be eternally grateful for the information, advice and support you provided and hope to be able to use the principles in our lives more generally too."
"If the mind is in the right place, the body can be left to get on with what it was designed for - to give birth effectively." 
"I am passionate about helping people and making a difference to their lives, through my Hypnotherapy, Hypnobirthing and Midwifery work."
Anne Bayati